YOU CAN!
Have you ever had that thought that you can't? Whatever obstacle that stood in front of you, your first thought is I can't-this is impossible. You're not alone and you probably hear it all the time with your students. You might hear it so often that you started to block it out.
Students these days become so discouraged when it comes to overcoming obstacles. Whether it's a math problem, to running that mile in gym class-Their first reaction is "I can't".
Matt is here to tell you that YOU CAN! When you start telling yourself that You Can, your attitude starts to transform into positivity. Matt's message of motivation and inspiration with the never quit, I can do anything attitude is infectious. Matt's presentation is a mix of storytelling and entertainment..
Matt effortlessly weaves the story of personal struggle and perseverance into his demonstration of bike handling, creating a unique performance that is as entertaining, as it is motivational."-Igor
Matt speaks to his audiences and talks about how he lost his sight but not his vision; and why staying positive can change any outcome in every situation. Matt's key talking points are:
· Attitude: How it will change your perception.
· Believe: Believe in yourself and your abilities.
· Perseverance: Never give up, no matter how difficult.
· Confidence: The more you believe you can-the more your confidence builds.
"Matt makes me feel like I can do anything in the whole wide world." -Robin Churney, Recreation &Parks Department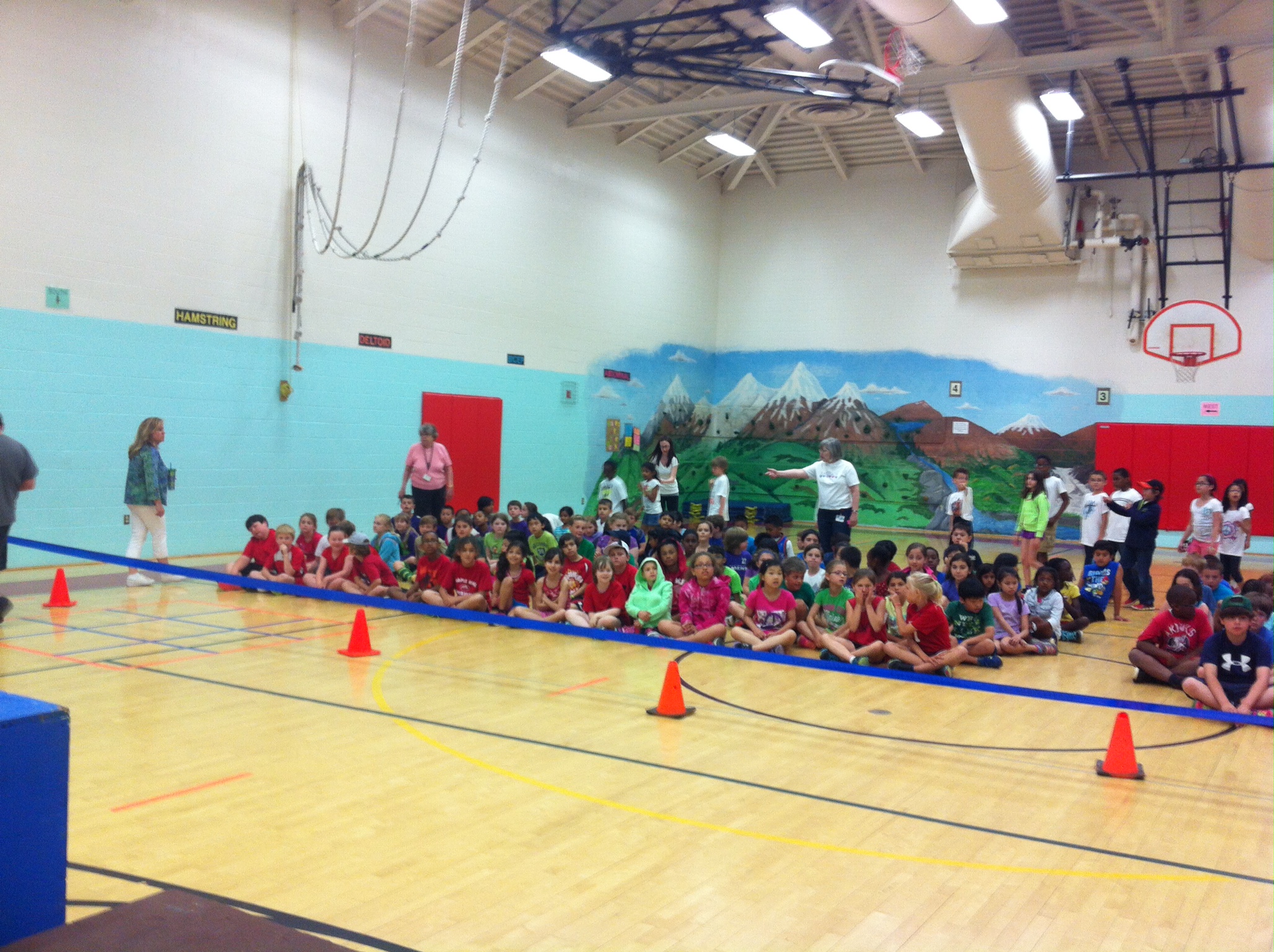 "A consummate professional, Matt always over delivers, and knows how to keep a crowd on their toes with his positive energy and real life experiences."
-Scott Westcoat, ASG Events

Matt's presentation is engaging and interactive. When students have a chance to listen to Matt's message they leave feeling empowered and inspired. They know what is needed to overcome any challenge or obstacle that they are faced with. Kids learn how a disabled person is no different than they are. They find out how life can change direction so easily for good or bad, it's how your attitude will change the final outcome of any situation. The friends that you surround yourself with will either lift you up to your potential or hold you back from becoming the best that you are supposed to be. Matt also teaches how to think and visualize your goals.
Matt's presentation can be adjusted to fit your needs. Generally it lasts 30 to 45 minutes to get the full effect. Matt uses a power point video for entertainment and visualization. For most of his audiences, it is preferred but can be adjusted for the venue. Matt's message can fit all audiences but it fits 5th grade to 12th grade best. Matt has spoken to many other audiences outside of the suggested range. If you are interested to find out how, or if Matt's presentation would be a fit for your group, then send Matt Gilman an email. Matt is quick at responding to all emails within 24 hours. To see what Matt can do on a bike, be sure to click the media tab at the top of this page for videos and interviews.

"I saw Matt speak and ride his trials bike at a public outdoor cycling event in Baltimore. I was impressed that he seemed to connect with pretty much everyone in the audience, regardless of age or background. People who missed the beginning and walked up to the performance part-way through were amazed. When they realized Matt was blind, the full impact of his message and performance really set in. It was great to experience such an engaging and thought-provoking motivational talk! "
-Jake
Email Matt to start a conversation.